Our favourite team building activities at the beach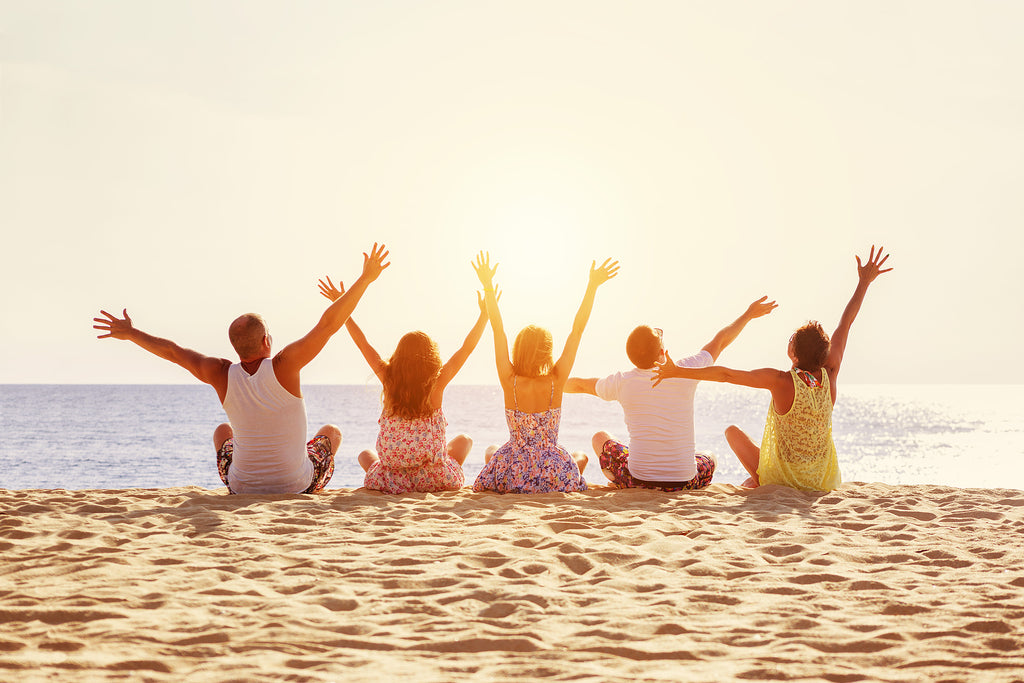 Everybody's had to attend team-building exercises at least once in their career. And like most company events, there's a certain risk that these affairs will be a touch awkward, or worse, boring.
And spare a thought for the organisers as well - all the cool team-building events like laser tag or Friday night drinks can get prohibitively expensive, even as a one-off.
Luckily, there's another option.
Hosting your team-building activities at the beach isn't just a good way of bringing down your events budget; everybody loves the beach, making it a great way of team building or just encouraging all of your staff to get to know one another better in a more relaxed, laid-back setting.
Of course, as with any other trip down to the beach, it's crucial that you plan it out properly so that things don't end up even more awkward than boring old regular team-building events!
Why is the beach the perfect venue for team building?
Simple: because everyone loves the beach.
A beach company event can instantly make your event way more unique. Not only that, but with no walls, ceilings or office equipment to contend with, it also means you open up a world of activities, tasks, and games. 
For example, team sports are great team building exercises. Unfortunately, most business sites don't exactly have that much space to do so.
With the beach, though? You've got plenty of space!
Another one of the most beautiful things about the beach is that you don't need to pay for admittance.
Not only does this help you keep your budget under control, but it also means that you won't need to worry about being limited by booking sizes:. there's nothing from you from turning it into a fully-fledged family day, with everyone bringing their partners and families along.
In fact, we encourage you to do that - after all, what's a trip to the beach without the family? 
What are the benefits of team building activities?
Asides from the obvious one (that's to say, helping strengthen your team), team building activities also function as great ice-breakers - something that can be invaluable if you've only just put your team together (or are looking to reconnect following a year of Zoom meetings!)
Team building exercises can be just what you need to get your team to work better together, helping to:
Break down barriers

Build trust

Boost engagement

Establish relationships
Moreover, these types of exercises also help you get a feel for how everybody deals with challenges and problems.
These types of exercises can help you identify those who can take control, people who work well in teams, and individuals who thrive under a bit of direction - all of which is information you might be able to lean on in your day-to-day operations.
Of course, you don't just have to take our word for it - that's why we've decided to back all of this up with any manager or business owner's favourite thing in the world: stats and figures.
I need ideas: what are team building activities for the beach?
The beach is a great place to hold your team-building activities. Just one question: what should those activities be?
Not all activities are made equal, after all.
Before you even start thinking about your activities, it's important that you think about your goals. That means looking at your team, its current composition and each member's relationships with each other.
Is your team lacking connection? Indifferent? Or are they thriving, but looking for new ways to bond?
Depending on which category your team falls into, you may have to tailor the day's activities to suit your goals.
For example, if the goal is to break the ice, you've got a ton of options. 
If the goal is to foster teamwork, team competitions can help with that.
Not just that, but they'll also need to be beach-appropriate - otherwise, what's the point of taking it to the beach?
Need ideas? What about…
Sand sculpture competitions
Sandcastles are a staple of any beach trip - and they can also be a staple of your beach team-building expedition as well.
Split people into teams to design and build amazing works of art. This will help foster their communication skills, as well as their ability to perform under pressure - and have a laugh while doing so.
Raft building
Heading to a quieter river or lake instead? Why not challenge your team to build a seaworthy raft?
In addition to testing their teamwork, it'll also force them to be resourceful.
Whether it's pieces of driftwood or using our WOW mat as a solid base, raft-building is a great way to encourage your team to put their heads together.
Beach sports
Team games like cricket or soccer are great at breaking down barriers and facilitating teamwork. Best of all, they require minimal equipment and gear to work.
And what better place to do it than at the beach?
Want a tip? Our Waboba ball actually bounces on water, opening up a whole world of creative new ideas - for example, now you're able to take your beach cricket game onto the water itself.
Beach races
Specifically, relay races, three-legged races and other group or team races.
Not only are they challenging thanks to the soft sand, but they also force your team to cooperate if they want the win. Above all, they're a heap of fun.
If you want, you can even take your races to the water with beach floats!
What do I need for team building exercises at the beach?
It depends: what are you planning?
Obviously the beach gear you pack with you will depend on the type of activities you have planned. That said, there are a couple of essentials you'll need to bring with you regardless - for example, you'll need to pack beach sunscreen in case your attendees forget their own.
It also depends on whether or not you plan on adding a family aspect to it. It's the beach, after all - we're sure any team members who are parents would appreciate an excuse to take the kids out and enjoy the beach.
If you've extended an invitation to little ones, it can be nice to bring along some beach toys and maybe an esky for refreshments.
And don't forget, once the event's over, you can also reuse them for future events (like the Christmas picnic), or even your own family's beach outings.
Whether it's a team-building expedition or a family trip to the beach, you need the right beach gear
The beautiful thing about the beach is that it's inherently fun, making it great for picnics, family outings and yes, team building exercises.
However as with any other team building event, it's important that you plan it well - and that includes packing the right beach gear.
Luckily, that's where our online beach shop comes into the picture.
Unlike department stores, we stock only the best beach gear. With durable items from reputable brands like Red Paddle Co and Airhead water toys we've got everything you need for a day at the beach - no matter the occasion. 
Planning a seaside adventure? Our online beach shop is the first and only stop you'll need to make.