If you live near the beach, here's the perfect Christmas Gift for Mum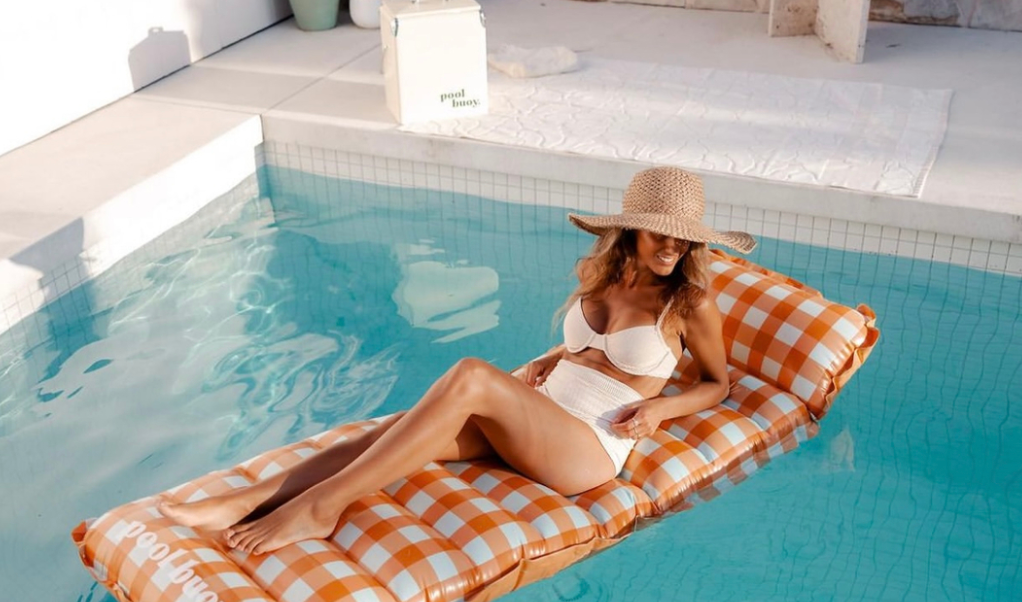 Make Mum your hero this Summer
Mum is the shining star of the family, and the beach serves as the ultimate backdrop for her heroics, offering sun, surf, and sand that create cherished memories for all of us.
Fortunately, in Australia, the allure of this coastal paradise never fades, even during the Christmas season. While our friends up north endure a chilly, white Noel, we bask in the warmth of a summertime festive season.
With Christmas fast approaching, it's the perfect moment to consider the thoughtful gifts you'll be giving and receiving from your dearest friends and family. You've diligently crafted your list, checking it twice to ensure all needs are met. Yet, there's one extraordinary person for whom you're still on the quest for the ideal gift—your beloved mum.
Beach gifts are the perfect gift
When it comes to finding the perfect gift for Mum, whether she's your mother-in-law or another cherished maternal figure, consider a gift that complements her beach-going experiences.
Choosing to exclusively shop for beach gear from a dedicated online beach store is an act of love. It ensures that you're presenting Mum with items of impeccable quality, deluxe comfort, and practicality, all of which she will adore.
Now, you might be wondering, what kind of beach gift should you give to Mum? The answer lies in elevating her next beach excursion, and those that follow, with the gift of beach gear this Christmas.
These beach presents are not only valuable and thrilling, but they may also inspire future beach outings with Mum, and that's almost like a gift to yourself as well.
When selecting beach essentials for Mum, always seek out premium products that are built to last, going beyond just one summer.
Regardless of your budget, you'll discover an ideal selection of beach essentials that Mum will enjoy time and time again.
Perfect Beach Shade
For instance, providing some shade with a premium beach umbrella is a gesture of true love. This luxurious gift not only makes Mum feel like beach royalty but also keeps her protected from the sun. Because, at the beach, one requires more than just sunscreen for safety, and a beach umbrella is a chic solution for that.
Boatshed7 boasts an extensive collection of beach umbrellas, catering to various tastes. From Sunnylife beach umbrellas, available in a variety of colors and patterns to match Mum's unique style, to Business and Pleasure umbrellas that make a statement on the sandy shores.
Luxury Beach Towels
And when it's time to lounge in style, a large, plush beach towel becomes an indispensable companion for any beach trip. The best beach towels are those that combine comfort with style, offering softness, absorbency, and a fantastic appearance.
Boatshed7 presents an impressive range of gorgeous beach towels, ideal for all family members, including Mum. You can explore brands like Binalong Beach Co, and Knotty Towels, celebrated for their soft Turkish towels, founded right here in Australia by two Melbourne mums—what a fitting tribute to maternal care!

Relaxing Beach Chair
For added beach comfort, consider a beach chair that keeps Mum elevated above the sand while providing deluxe relaxation. With a variety of colours, styles, and shapes available, you'll easily find the perfect beach chair that suits Mum's preferences. Don't forget to order it online to ensure it arrives in time for Christmas.
Designer Beach Bags and Coolers
Your everyday handbag may serve you well, but it's not designed for the beach, where sand, sun, and water can wreak havoc. That's why a waterproof beach bag makes for a practical gift for Mum, ensuring that all her valuables remain safe and sound.

Beach Party Ideas
As we explore the possibilities of creating a summer-themed Christmas gift pack, it's clear that summer is a truly magical time of year. And when coupled with the festive season, it's no wonder that many choose to gift beach gear. For a creative presentation, consider gathering all your beach-themed goodies and placing them in a beautiful basket. What makes this even more special is that the basket itself becomes part of the gift.
For instance, you can find a cooler bag or box and fill it with all of Mum's favorite beach accessories, such as sunscreen, a towel, picnicware, a beach bag, and a thrilling new beach read.
When searching for the perfect beach gifts for Mum, look no further than Boatshed7. They offer a vast selection of premium beach gear that is sure to impress every member of the family. Shopping for beach presents becomes a fun and effortless experience when you choose to shop online with Boatshed7.
As many countries are not fortunate enough to celebrate a summer Christmas, seize the opportunity to make the most of the upcoming festive season with beach gear that will add fun and reduce stress to your day by the water.
If you're ordering for Christmas, don't forget to check out the cut-off delivery dates on the Boatshed7 website to ensure that your gifts arrive on time, making your holiday season even brighter.