Be the hero this Christmas with the perfect beach gift.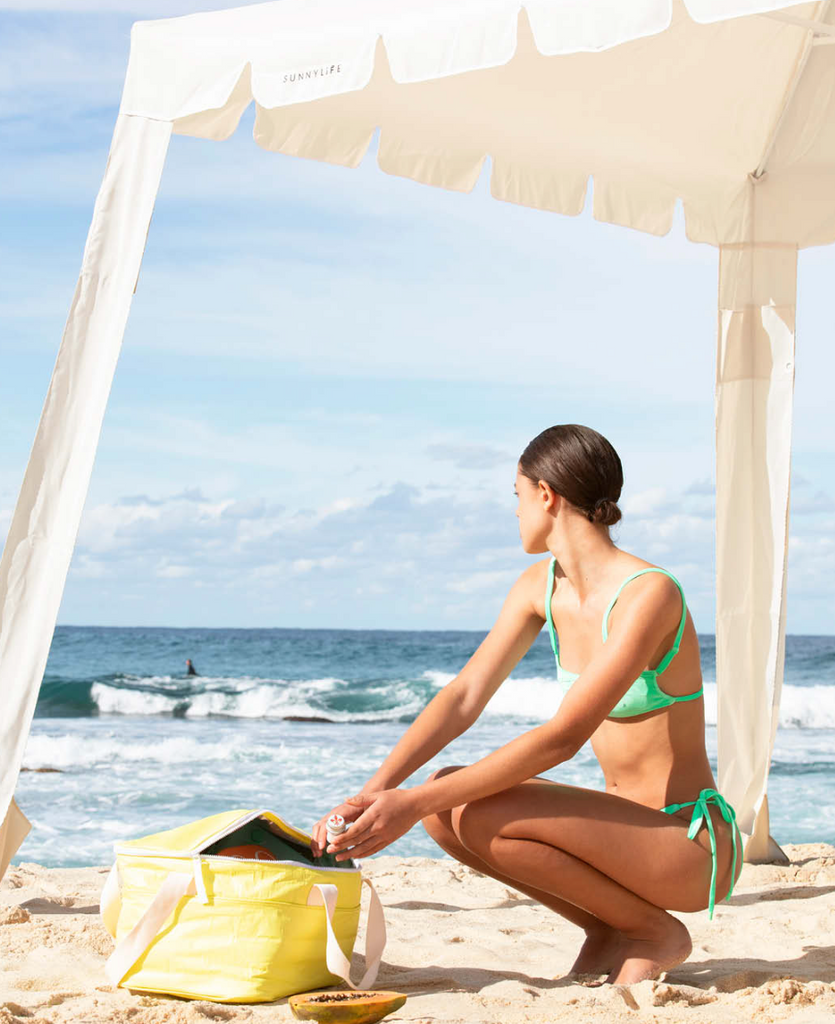 Embrace the Australian Christmas and Summer '23 with the ultimate beach experience, where you, the customer, are the hero.
The beach beckons with its picturesque beauty, inviting you to dip your toes in the crystal-clear waters, bask in the sun, or relax on the soft, golden sand. And what better way to celebrate this sun-soaked season than by finding the perfect gifts for your stylish friends who share a profound connection with this natural wonder?
Your beach-loving friend, the one who effortlessly captures Instagram-worthy moments, flaunts the trendiest swimwear, and knows all the hidden beach gems, deserves a gift that matches their unique style. The quest for that 'wow' factor might take a bit of effort, but the joy you bring them will be worth it. Explore our beach-themed gift guide below to elevate your friend's beach experience, just in time for a perfect Australian Christmas!
Shop our range of beach accessories online now to ensure timely delivery before the festive season.
The Ultimate Beach Experience in Australia
What to Gift a Beach Lover
We all have that friend—the embodiment of beach chic, an Instagram guru, always sporting the latest swimwear and guiding you to the hippest beachside haunts. For your effortlessly cool friend, a gift that's sustainable, stylish, usable, and durable is a must. The gift should be something they can enjoy for many summers to come. Here are some of our top picks:
Beach Essentials
When it comes to beach gifts, you can't go wrong with the essentials. These are the items your friend will use time and time again, ensuring they have the best beach experience possible.
Lounge in Style with Beach Towels
Imagine soft, plush, and luxurious beach towels that instantly add comfort and coolness to your friend's beach trips. These generously sized beach towels serve not only as a comfortable lounging spot but also double as a picnic rug or a cozy blanket for those beach days that stretch into magical beachside evenings.
Stay Protected with Quality Sunscreen
Gifting sunscreen may seem ordinary, but not when you're giving the best sunscreen in Australia. Modern sunscreens are not just a safety measure; they're also a vital part of skincare routines and beauty routines. Invest in sunscreen that shields your friends from UVA and UVB rays while being free from harmful additives—your gift will be a trusted companion in their beach beauty regimen.
Beach Accessories
Our selection of beach accessories promises to keep the summer vibes alive all season long.
Wine Lover's Paradise with Winestains
Winestains' beach wine holder is an eco-friendly present we adore. Crafted from recycled wine barrels, it's perfect for any outdoor drinking occasion, whether you're heading to the beach or having a picnic in the park. Plus, for every holder sold, Winestains plants a tree!
Chill in Style with Beach Cooler Bags
Boatshed7's beach cooler bags insulate food and drinks, ensuring they stay cool on hot summer days by the sea. They're a stylish, practical gift for your beach-loving friends who know how to stay refreshed in style.
What to Get Your Beach Enthusiast for Their Birthday
If the effortlessly stylish friend we've described is your romantic partner, you'll need to impress them for every special occasion. Birthdays, Christmas, Valentine's Day, anniversaries – the list goes on. A beach umbrella is a popular gift choice, as it allows beachgoers to create their own sun-sheltered haven in style. Whether you prefer bold, colorful patterns or umbrellas with tassels, you'll find the most fashionable options right here.
Where to Find the Best Beach Gear for an Unforgettable Summer
At Boatshed7, we curate a diverse range of stylish beach gifts for your friends, partners, and, of course, for you. Whether you need to stock up on beach essentials or impress your friends this Christmas, Boatshed7 has got you covered.
From beach chairs to top-quality sunscreen, we've got everything you need to make this summer your best one yet. Stay safe and stylish this holiday season with Boatshed7 – start shopping today.