Hints and Tips for the perfect beach day this Australian Summer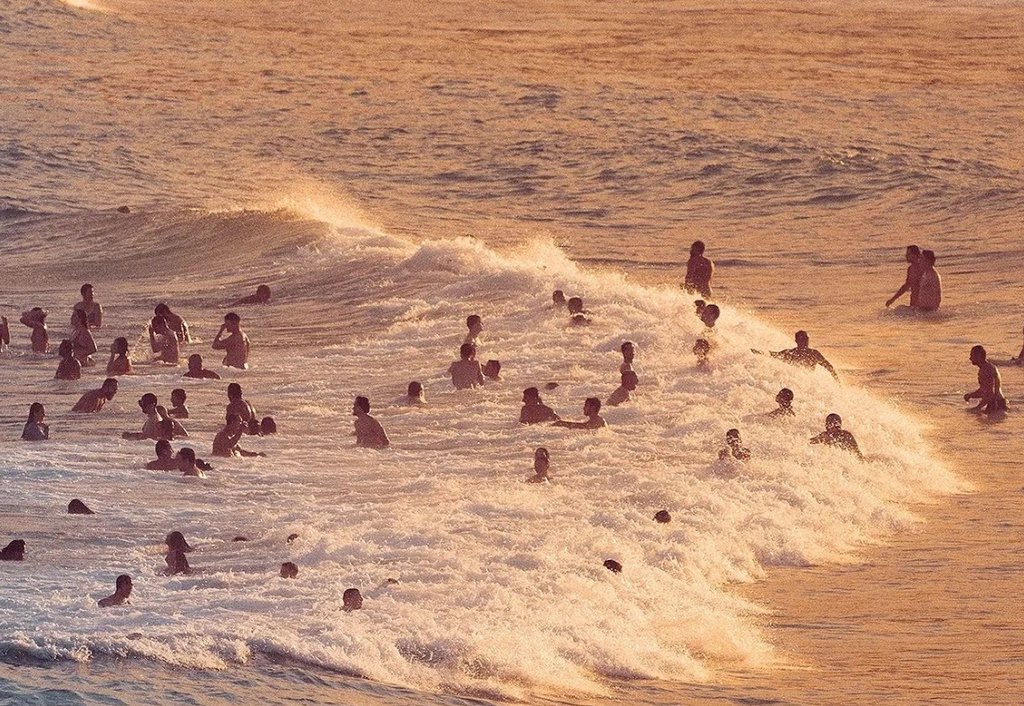 Prepare for the Perfect Day at the Beach in Australia this Summer
1. Getting Ready for the Beach Adventure
So, you've planned your beach day with friends and family. To make it even more perfect, here are some simple tips to keep your beach day worry-free.
2. Minimize Sand Hassles
Keep the Sand at Bay
Getting a little sandy is part of the beach experience, but here are some tricks to limit the sand's impact:
The Talcum Powder Trick: Use talcum powder or baby powder to easily remove sand from your skin. It absorbs moisture, making sand removal a breeze.

Choosing the Right Spot: Look for a firm spot on the beach to set up your beach gear. Soft sand may be comfy, but it's more likely to blow sand onto your belongings. You can create a firmer spot by pouring water over it and waiting a few minutes. Weigh down your towel's corners with your belongings to prevent it from flapping in the wind.
3. Safeguard Your Valuables
Protect Your Valuables
Keeping an eye on your items while enjoying the water can be a challenge. Here's how to keep your valuables safe:
Use a Beach Product Container: Repurpose an empty sunscreen container to hide your keys, wallet, and phone.

Zip-Lock Your Devices: Keep your phone and wallet sand and water-free by placing them in a sealed zip-lock bag. You can still use your touchscreen through the bag.
4. Stay Cool in the Shade
Beach days are all about fun in the sun, but it's important to have some shade to cool down, especially if you have kids. Consider these options:
Beach Umbrellas, Shades, and Cabanas: Shop for the best beach umbrellas, shades, and cabanas online to provide relief from the scorching sun.
5. Food and Drink Essentials
Delicious Beach Snacks and Drinks
For a fantastic beach day, it's crucial to have easy-to-eat foods and refreshing drinks. Here are some tips for food and drink preparation and storage:
Wine Glass Tree Holders: Enjoy a cold glass of bubbles on the beach with these handcrafted holders made from recycled wine barrels.

Beach Cooler: A stylish beach cooler is a must to carry, store, and transport your food and drinks, especially for kids to stay hydrated.

Portable Beach Speakers: No beach party is complete without music. Explore portable beach speakers for some beach tunes.
6. Choose Ethical Beach Brands
Beach Brands That Care
When selecting your beach gear, choose brands that prioritise ethics, use recycled materials, and eco-friendly ingredients.
Boatshed7: We partner with brands that create products ethically and protect our planet. From beach toys for kids to natural sunscreen, you'll find a range of premium beach gear in Australia from brands you can trust.
7. Essential Beach Packing List
What to Bring to the Beach
Here's a simple list of must-haves for your beach day:
Towels
Sunscreen
Beach umbrella or beach tent
Beach bag
Sunglasses
Beach toys for kids
Prepare for your perfect beach day in Australia by ordering your premium beach gear from Boatshed7. Shop online now for a hassle-free experience. Enjoy the soft sand, calm blue waves, and sunny view this summer!