Beach gifts to get your most stylish friend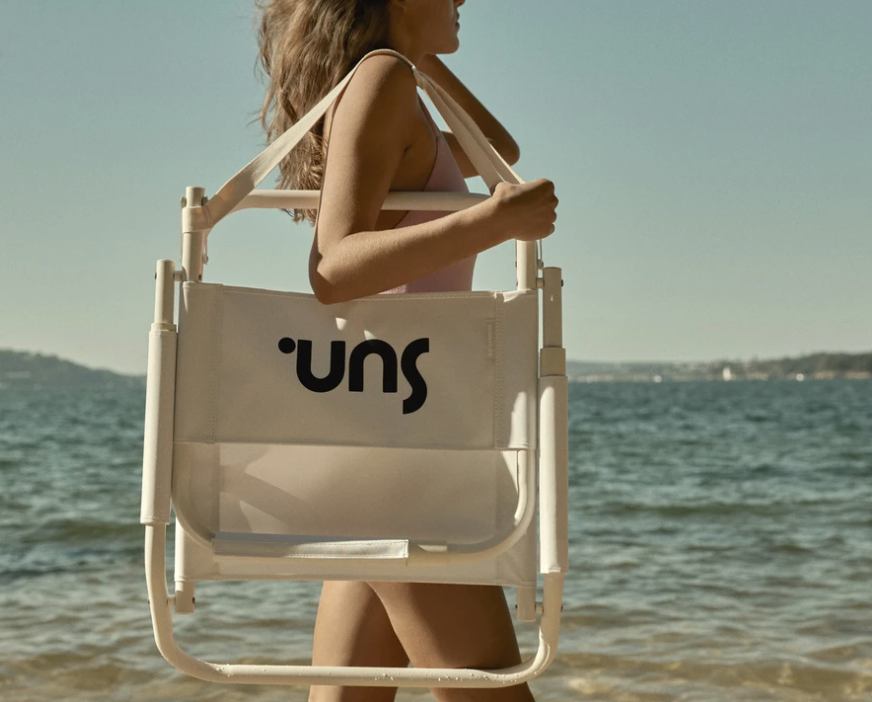 The beach is a beautiful place to dip your toes in the water, go swimming, or lie on the soft sand.
Have a friend whose life revolves around the beach aesthetic? We don't blame them for having a strong connection to what we believe is Mother Nature's greatest invention: the beach.
But when their birthday is coming up or you want to give them a gift for Christmas, it usually takes effort to 'wow' them.
But once you've found the right gift for them, their joy from using it will also satisfy you - there's no better feeling.
Check out our beach gift guide below for your most stylish friend; you're guaranteed to find a winner just in time for Christmas!
Shop beach accessories online now to ensure delivery before Christmas.
What should I get for someone who loves the beach?
We all have that one friend. That stylish friend who's the best at taking photos at the beach for Instagram, who always has the trendiest new bathers, and knows all the best beach bars and restaurants.
Your cool friend would never go past something that's equally:
Sustainable
Usable
Stylish
Durable
That's why getting them a gift they can use at the beach is the gift that keeps on giving; quality beach gear that can be enjoyed for many summers to come. Here are some of our favourites...
Beach essentials
If you're considering a beach gift for your friend this festive season, you can't go wrong with the essentials.
You know they're going to get lots of use out of these sorts of items, since they'll be bringing them along every time they set foot on the sand.
Lounge in style with beach towels
Soft, plush, and luxurious: a stylish beach towel instantly adds comfort and cool to your next beach trip.
We're not too fond of sandy toes, which is why we also have a great range of generously large beach towels that are great for lying down in complete comfort at the beach.
These beach towels can also double as a picnic rug and also as a blanket if your day extends into night, and the temperature drops.
Cover up with sunscreen
You might think buying sunscreen as a gift is the equivalent of buying them something from the supermarket.
But this isn't the case when you buy the best sunscreen in Australia.
These days, sunscreen isn't just used as a safety measure (though its importance cannot be understated), but it's a beauty product too, as it's used in skincare routines and Youtube tutorials.
It's a worthy investment to buy sunscreen that not only protects your friends from UVA and UVB rays, but is also a fun and essential step in a beauty routine and free from all the nasties found in the sunscreens that many of us used as kids.
Beach accessories
We've got a ton of fantastic gift options when it comes to beach accessories that can be used all summer long.
The beach wine holder from Winestains is a present we love, because it can be used for any outdoor drinking occasion, from trips to the beach to picnics in the park.
This wine holder is made from recycled wine barrels and Winestains plants one tree for every holder sold!
Boatshed7's beach cooler bags are another type of gift that can be used to insulate food and drinks, keeping them cool when you're enjoying a hot summer's day by the sea.
What should I get my beach girl/guy for her birthday?
If the stylish friend we've been describing is your partner… well good luck!
It's hard to impress your most stylish friend for their birthday once a year, but if they're your romantic partner, then you'll need to buy them a gift for their birthday, Christmas, Valentine's day, and anniversaries every year!
Beach umbrellas are an increasingly popular gift as beach-goers often want to create their own personal space at the beach, protect themselves from the sun, and above all, look stylish while doing so!
A beach umbrella is the perfect tool to guarantee many more beachside dates in the future. Whether you're looking for a bold, colourful pattern or a beach umbrella with tassels, you'll find the most stylish umbrellas right here.
Where can I find the best quality beach gear for summer?
Boatshed7 stocks a variety of stylish beach gifts for your friends, your partner, and of course, you!
Stock up on all your beach essentials or impress your friends this Christmas with Boatshed7.
From beach chairs to sunscreen, we've got everything you need to enjoy your best summer ever.
Stay safe and stylish this holiday season with Boatshed7 - start shopping today.