The best beach gifts for mum this Christmas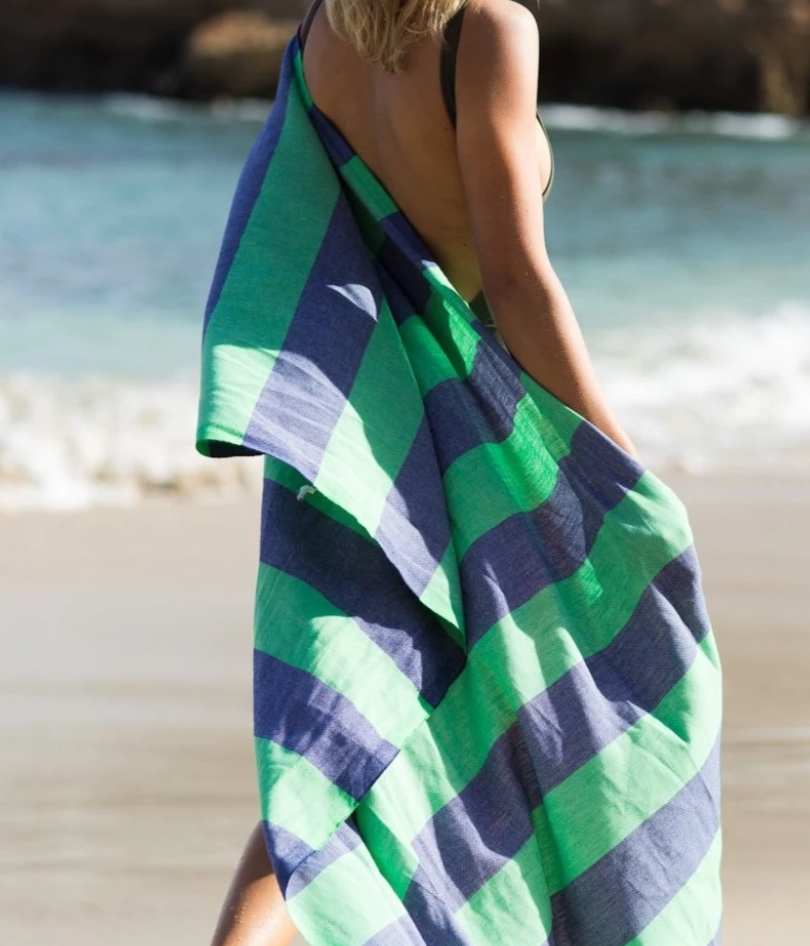 The beach is the ultimate family destination filled with sun, surf, and sand.
Luckily for us in Australia, the temptation of this location doesn't go away during Christmas time, as while our friends up north are shivering through a white Noel, we're sweltering in the heat of a summertime festive season.
With Christmas just around the corner, it's time to start thinking about what you're going to get some of your closest friends and family.
You've written out your list (and checked it twice!), and you're almost certain you've filled in all the requirements.
There's just one really special person that you're still struggling to find the perfect gift for: your mum.
If you're looking for a gift for mum, your mother-in-law, or another special motherly figure in your life, consider a gift she can use at the beach.
When you exclusively buy your beach gear from a dedicated online beach store, you know you're buying good-quality, deluxe, and practical items that mums will love.
What beach gift should I give to my mother?
Help elevate mum's next beach trip (and many more to follow) with beach gear this Christmas.
Not only are beach presents valuable and exciting, but your gift may also encourage a subsequent outing to the beach with you and your mum - and that's almost like a gift for yourself, too.
What are some beach essentials you can give to your mum?
Always look for premium products, crafted to last more than just a summer.
No matter your budget, you'll be able to find the perfect range of beach essentials mum will enjoy using time and time again.
Seek some shade with a premium beach umbrella
Give your mum a luxurious gift that will make her feel like royalty at the beach while maintaining her safety from the sun with a premium beach umbrella.
People need a little more than just sunscreen to protect them at the beach and a beach umbrella is a chic way to stay safe under the sun.
Boatshed7 offers a huge range of beach umbrellas to suit all tastes.
Some of our favourites include Sunnylife beach umbrellas, which come in a range of colours and patterns to suit mum's unique style, while Business and Pleasure umbrellas are sure to stand out on the sand.
Lounge in style with a large, plush beach towel
The humble beach towel is an absolute essential for any trip down to the water.
And the best beach towels are those that combine comfort with style.
Beach towels are more than just a tool to dry off after a dip; for many beach-goers, they're also the barrier between you and the sand.
As such, you want to look for a towel that is soft, plush, absorbent, and best of all, looks fantastic.
Boatshed7 has a huge range of gorgeous beach towels, perfect for all members of the family, including mum.
Some of our favourite brands include Miss April and Binalong Beach Co, as well as Knotty towels, famous for their soft Turkish towels, and founded right here in Australia by two Melbourne mums - how fitting!
Relax in total comfort with a beach chair
Step up your beach comfort and indulge in a beach chair that keeps you off the sand and offers deluxe comfort.
With a range of colours, styles, and shapes on offer, you'll find the perfect beach chair for mum.
Explore both two-piece chairs and sling chairs, and buy your beach chair online now to ensure you receive it by Chrsitmas.
Pack up all your essentials in a stylish beach bag
Your everyday handbag might be just that - everyday - however in most cases, it's not suitable for the sand, sun, and water.
A waterproof beach bag is a practical gift for mum, ensuring that all her valuables are stashed away and protected from all the elements.
What do you put in a summer-themed gift basket?
We may be biased, but we think that summer is the best time of the year. Combine that with the festive season, and it's no wonder so many people choose to give beach gear at Christmas time.
Looking for a creative way to present your gift? Gifting multiple items? Why not create a summer-themed Christmas gift pack?
Gather all your goodies and present them in a beautiful basket. Best of all, the basket itself becomes a part of the gift, too.
For example, you could find a cooler bag or box, and fill it up with all mum's favourite beach accessories, including sunscreen, a towel, picnicware, a beach bag, and a thrilling new beach read.
Where can I buy beach gifts for my mum?
Boatshed7 has a huge range of premium beach gear that will impress every member of the family!
Buying beach presents is fun and easy when you shop online with Boatshed7.
Most countries aren't lucky enough to experience a summer Christmas, so make the most of the upcoming festive season with beach gear to make your day out by the water fun and stress-free.
Ordering for Christmas? Check out our cut-off delivery dates here and ensure your goods get to you on time.