How do I know if a sunscreen is eco-friendly?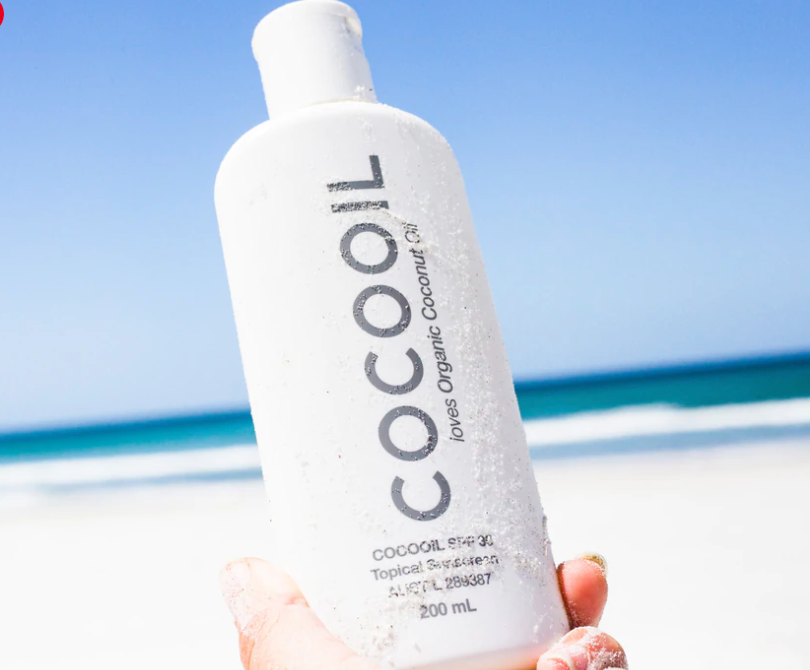 There's no better place to kick back and relax than the beach.
The beach is enjoyed by every member of the family, whether you want to relax with a good book, or seek adventure when you go exploring, swimming, or stand-up paddleboarding.
No matter what you're doing at the beach, you can't forget to pack your beach essentials.
Your bathers, towel, and sunglasses are a must, but you can't go anywhere outside without sunscreen, too.
Sunscreen is an essential beach accessory that protects the skin, helps to prevent sunburn and can also aid in preventing skin cancer.
In fact, one Australian study from last decade found that more than 1700 potential cases of melanoma were prevented by long-term sunscreen use.
And while most of us know the importance of wearing sunscreen, especially at the beach, there's now another issue we're facing.
Today, more and more people are becoming aware of the ingredients we ingest, apply to our skin, and use in our homes.
There is also a rising concern of the impact these ingredients may have on our planet, and in the case of sunscreen, in particular, on our oceans and the life within.
Boatshed7 is making it easy for you to find reef-friendly sunscreen, free from toxic ingredients that protect our skin - and our oceans.
Today, we're running through some of our favourite natural sunscreens that you can shop online now.
What sunscreen is good for the planet?
Looking for the best natural sunscreen in Australia?
To help you make a truly informed choice for your family, we're breaking it down even further, helping you find the right product for you. Here are some of our favourite eco-friendly sunscreens.
Beachfox
Boatshed7 is proud to offer cruelty-free Beachfox sunscreens.
Packaged in 100% recyclable bottles, you won't find any harsh chemicals here.
The lightweight formula is easy to apply, while the spray bottle ensures you don't waste any excess product.
Beachfox is an Australian company, founded in Manly, Sydney.
We Are Feel Good
We Are Feel Good's sunscreens, moisturisers, and balms are free from all the nasties including:
Preservatives
PABAs
Parabens
Oxybenzone
Octinoxate
Petroleum
These chemical compounds may have negative short- and long-term health effects.
We Are Feel Good started out as an idea between friends who were dreaming of a sunscreen they could genuinely feel good about. Their products are nourishing and moisturising, not sticky and heavy.
Cocooil
Boatshed7 is thrilled to share the whole Cocooil sunscreen range, including:
Sunscreen
Tanning oil
Body oil
Baby oil
After-sun oil
Cocooil ethically sources all their ingredients, including their key ingredient coconut oil, which is cold-pressed, organic, Certified Fair Trade, and produced sustainably in the Pacific Islands.
Cocooil's luxurious skincare will leave your skin feeling soft, nourished, and hydrated.
The brand is proudly cruelty-free, vegan, and uses 100% natural botanical oils in their products, all of which are free from parabens and SLS (sodium lauryl sulphate).
Cocooil uses testing in Australian labs that meet Australian, New Zealand, FDA, EU, and international sunscreen standards.
Sunbutter
Sunbutter sunscreen is sustainably packaged in reusable tins that are produced from recyclable materials.
In fact, their packaging has diverted more than 66,000 plastic bottles from landfill.
Their signature pressed balms, zincs, and sunscreens are:
Certified vegan
TGA-approved
Safe for sensitive skin
Free from parabens and added fragrance
Made with locally sourced Australian beeswax
Sunbutter's products are manufactured in solar-powered warehouses on the Mornington Peninsula of Victoria.
Their products are also reef friendly.
What is reef-friendly sunscreen?
If a product is reef-safe or reef-friendly, it doesn't use ingredients or chemicals that have been known to deteriorate marine botany.
Additionally, reef-safe ingredients physically block UVA and UVB rays, as opposed to chemical ingredients that actually absorb UV rays and release them from the skin as heat.
If you're on the lookout for reef-friendly sunscreen, keep an eye out for these ingredients, and avoid products that contain:
Oxybenzone
Octinoxate
Octocrylene
Homosalate
4-methylbenzylidene camphor
PABA
Parabens
Nano-plastic particles such as exfoliating beads or anything that uses the word nano
We encourage you to take some time to conduct your own research to discover what these ingredients are, the effects they have, and why you should avoid them.
Mother SPF
The Mother of all sunscreens!
Boatshed7's Mother SPF sunscreen is 100% naturally derived, sustainably sourced, and certified organic.
Every ingredient has a "low hazard" ranking on the Environmental Working Group's (EWG) Skin Deep Database.
All MotherSPF's ingredients are reef-friendly and are photostable meaning they don't break down in the presence of sunlight, allowing longevity for your coverage.
Surf Mud
Surf Mud's sunscreen and zinc contain 30% non-nano zinc oxide that acts as a physical barrier, protecting you from both UVA and UVB rays.
Other natural and nourishing ingredients in Surf Mud products includes:
Jojoba Oil
Beeswax
Coco Caprylate/ Caprate
Natural lanolin
Australia clay
Iron oxides for natural colouring
Surf Mud sunscreens are also free from chemical UV filters, preservatives, petrochemicals, silicones, parabens, and artificial fragrances.
Additionally, Surf Mud's range is:
Hypoallergenic
Reef safe
Non-toxic
Proudly Australian-made and -owned
100% cruelty-free and vegan

Searching for eco-friendly sunscreen?
Explore Boatshed7's range of natural sunscreens
Find a sunscreen that meets the exact standards you're looking for when you explore Boatshed7's range of Australian-made, non-toxic sunscreens.
Have complete trust that the sunscreen you find at Boatshed7 is safe for not only you and your family, but our planet, too.
In addition to sunscreen, we've got everything you need for a fantastic day out at the beach, including beach chairs, beach towels, and the best beach umbrellas in Australia.