Tips for road tripping along the Great Ocean Road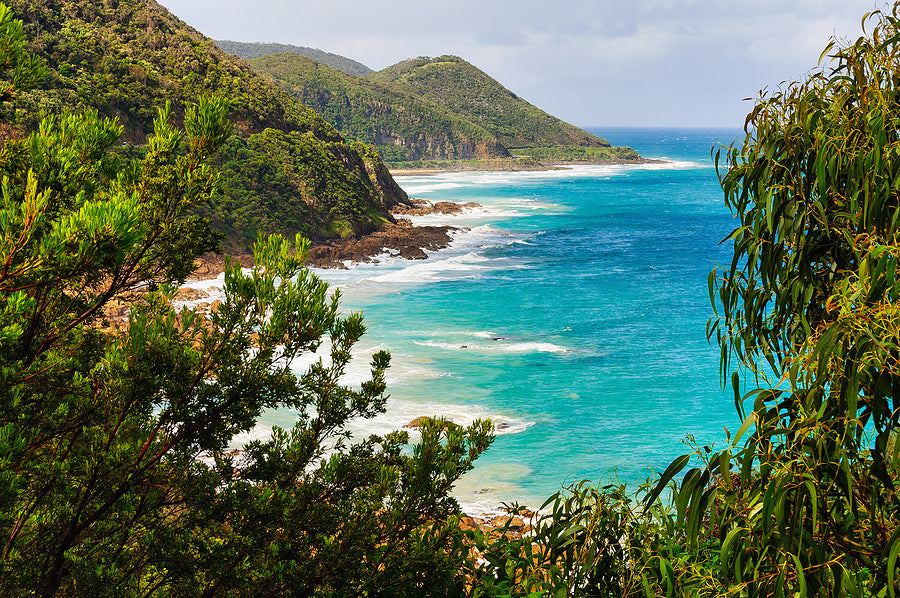 Coastal road trips are the ultimate getaway, as they deliver plenty of fun and adventure, even when you're commuting from one stop to the next.
And with Boatshed7, you can ensure each member of the family has all their beach and road trip essentials, whether you're in the car, on the beach, or at the campground.
This week, we're sharing some of the most beautiful and picturesque beach and coastal road trips - and best of all, they're all in Victoria! So no matter where you live across the state's coastline, you can make one of these drives part of your next holiday.
What is the most scenic drive in Australia?
If you're wanting to go for a long beach road trip, Victoria is the perfect state to do it in!
Victoria is home to the Great Ocean Road, the South Gippsland Coast, and the Mornington Peninsula - where Boatshed7 was born!
Even suburban Melbourne has some great oceanic roads in Bayside and Kingston.
Though it must be said that the Great Ocean Road is the most famous scenic beach destination in Victoria.
It stretches from Torquay to Warrnambool and boasts more than 240km of stunning coastline.
There are many ways to visit the Great Ocean Road: many people drive a caravan along it, stopping in holiday parks to rest at night.
Other people can wake up early enough for a single day trip along the coast and set up for the night in one of the many towns dotted along the coast.
Notable beach towns along the Great Ocean Road include:
Port Campbell
Lorne
Apollo Bay
Anglesea
Aireys Inlet
Noteworthy landmarks on the Great Ocean Road you can visit include:
Cape Otway Lighthouse
The breathtaking site of the 12 Apostles
Split Point Lighthouse, Aireys Inlet
The Grotto, Peterborough
Loch Ard Gorge, Port Campbell
London Arch, Port Campbell
Bells Beach
What should I bring on a road trip?
Don't forget to make a list of everything to bring on your Victorian road trip!
Boatshed7 has written the following list of must have travel accessories for your next scenic trip, which includes:
Swimming gear
There's perhaps no feeling more invigorating than diving straight into the chilly ocean. So no matter the time of year, we strongly urge you to pack your swimmers just in case that urge overcomes you!
You can also consider bringing a snorkel, wetsuit, or surfboard to use in the water.
Bells Beach on the Great Ocean Road is one of the most famous surf beaches in the world, where many professional competitors from all over the world come to surf.
It's also home to the famous Rip Curl Pro surfing competition which takes place in April - the perfect opportunity for a coastal road trip!
Entertainment, games, and toys
Packing entertainment is essential for every member of the family, especially little ones.
From spades and buckets to floats and water balls, keeping kids (and kids-at-heart!) entertained is easy with a range of beach games and toys.
And don't forget your waterproof speaker so you can listen to some cool, mellow tunes while you relax, play, or swim.
Sun protection
If you're planning on road tripping along the Great Ocean Road, consider that all the main attractions are outdoors.
And with the beach by your side the whole time, you're going to be outside a lot. This means you'll need to protect yourself from the sun at all times - including when you're driving.
You should also wear a sunhat and sunglasses where possible for extra protection.
Food, snacks, and water
If you're camping or staying in a nearby hotel or motel, you'll likely have access to kitchen accessories like a fridge or stovetop.
Many campsites also offer access to barbecues so you can cook your own meals to provide lunch and dinner for your friends or family.
Heading out for a day on the water? Pack up leftovers to ensure as little as possible goes to waste - and if you're after more ideas, be sure to check out our blog post for the best beach food.
Don't forget a picnic rug, cooler, and safe drinking glasses, too, to make eating on the beach easy and comfortable.
Reduce single-use packaging where possible, and please, take home your rubbish at the end of the day.
Beach umbrellas
At Boatshed7, we can't emphasise the importance of sun protection enough!
Setting up a beach umbrella is another additional way to protect yourself at the beach when you're sitting outdoors.
Our chic beach umbrellas are sure to be the envy of other-beach goers, as you set up your picture-perfect spot on the sand.
Beach bag
From waterproof pouches to store wet bathers to carry-all totes, make packing fun and keep your accessories organised with Boatshed7's versatille beach bags.
How do you plan a road trip with kids?
So we've covered games and activities on the beach, but what about longer periods in the car?
Beautiful cliffs and blue oceans may satisfy the grown-ups for hours on end, but kids have short attention spans and might need something more interactive.
Consider bringing devices like tablets or activity books for them to occupy themselves while you enjoy the drive. Restless kids can become grumpy ones, and we don't want that while we're on holiday!
Make the kids enjoy the stop overs too, by researching fun things for them to do in the particular towns you'll be stopping at and creating an itinerary to get them excited.
This will also give them the opportunity to stretch their legs and burn some built-up energy!
Where can I buy items online for my coastal road trip?
Boatshed7 supplies all the beach gear you'll need!
Boatshed7 is an online beach gear shop that sells everything from beach umbrellas and chairs to sunscreen, toys, and accessories, and everything in between!
Explore our collections and shop online now, and let's start planning your next road trip.