Fun things to do at the beach besides sunbaking and swimming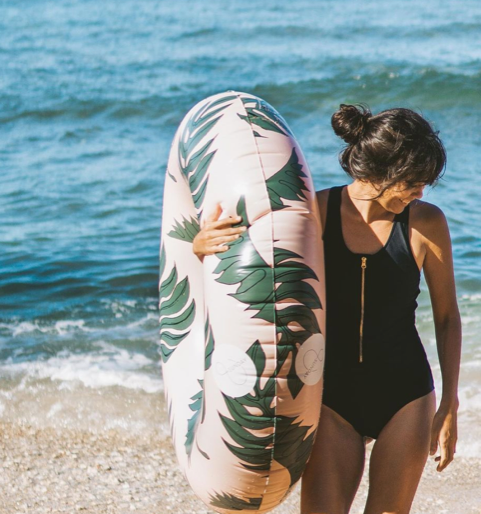 Immersing yourself in a great read, playing with little ones, or simply taking in all the sights and sounds of the sea: no wonder so many people are enamoured by the natural, untouched beauty of the beach.
There's something instantly calming about visiting the beach, and whether you're there with friends, family, or solo, there's always plenty to do.
The beach is a free entertainment venue that has so much to offer - so if you're looking for fun things to do at the beach besides sunbaking or swimming, read on.
It's time you start exploring all the opportunities that await you so that you can take advantage of every beach visit. Whether the beach is only down the road from you or whether you go only once a year on a holiday - there's always something new to do.
What do people do at the beach?
Sunbaking and swimming are always two good options you can do at the beach. But what else can you do?
We asked the Boatshed7 team their favourite things to do at the beach besides swimming and sunbaking, and in just a few seconds, we came up with some fantastic ideas!
Surfing
Bodyboarding
Stand-up paddleboarding
Boating
And if you'd prefer to stay out of the water?
Photography
Walking along the pier
Going hiking
Going fishing
Watching the sunset or sunrise
Reading a book
Having a picnic
What can you do at the beach with a friend?
There are many different things you can do at the beach with your friends apart from sunbaking and swimming. Here are some of our favourites...
Float around in a swim ring
Our gorgeous collection of luxury ring floats continues to grow.
The perfect way to submerge yourself in the water: our ring floats for adults offer complete relaxation as you gently bob up and down, losing yourself as you bask under the sun's warm rays.
Explore rock pools
If you don't want to fully submerge in the water but can tolerate a splash, rock pool searching is a great option. Rock pools are also a fantastic beach activity for curious children, too, as they excitingly explore all the underwater treasures.
Play a game
There are so many games and kids beach toys specifically designed to withstand saltwater and sand. These high-quality toys are crafted from premium materials and designed to last more than just a summer.
Whether you'll be at the beach with one other, a bunch of mates, or a few kids, why not pack some games to keep the adrenaline pumping?
What games can you play on the beach?
There are many games that children, teenagers, and the child in you can play at the beach, including:
Waboba Balls create a range of versatile beach balls, frisbees, and cricket equipment that is perfect for a little friendly competition at the beach.
What can couples do on the beach?
Have a picnic
Having a picnic at the beach provides a soft, malleable area for you to sit and put your arrangement of food and beverages on. It also will be generally sunny and will provide you with a lovely view for you and your friends to enjoy while you eat and chat. There are logistics to beach picnics however, but putting a little thought into preparation ensures a seamless picnic experience.
Read this previous blog to learn how to make your beach picnic as perfect as it can be.
Watch the sunset
Watching the sunset at the beach is always a memorable occasion that creates the perfect opportunity for great couple photos.
Watching the sunrise at the beach is always another option for a picture-perfect view - if you're an early-riser, that is.
Camp on the beach
Make sure you do proper research to find out which beaches allow camping, or look for caravan parks located on or very close to the beach.
Not all beaches welcome campers - and in fact in many cases, pitching your tent in the sand could result in a fine from the local council.
Fortunately, there are dozens of camping-friendly beaches across Australia, so no matter where you are, you'll be able to find the perfect area to set up camp.
Before you set out for the beach - do you have all your beach essentials?
Your first item on the 'essentials' list is, of course, beach sunscreen.
A high-quality, reef-friendly sunscreen that offers adequate UVA and UVB protection is crucial for your day by the sea.
Two of our favourite sunscreen brands include Cocoil and Sunbutter sunscreen.
In terms of comfort, you'll also need to pack:
A beach towel to dry off and lie on
Beach bag to stash all your belongings
Drink bottle to ensure you remain hydrated 
Beach snacks if you think you'll get peckish
Get set for summer with Boatshed7 - shop luxury beach gear in Australia online now.