Christmas gift guide for kids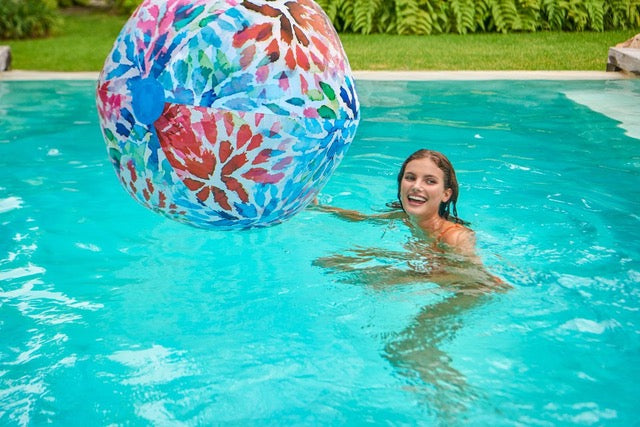 Australians have always been lucky that Christmas falls during summer. A warm Christmas day on the back verandah is a luxury not every country gets to experience.
It also means that Christmas gifts become a lot easier too!
Summer is the time for new beach towels, fancy goggles, Klaoos beach umbrella, and maybe even a brand-new beach chair for yourself.
And it isn't just adults - shopping for kids is made easy as well.
Whether you're shopping for an energetic pre-teen, or the perfect gift for your toddler or baby, you'll get a lot of mileage out of our premium range of beach toys and gear.
Beach toys
If you're headed to the beach this summer, or even if you're just planning on hanging out by the family pool, Boatshed7 has an awesome range of Christmas gifts and beach toys for your kids.
You might even be able to treat yourself to a gift of your very own.
Green Toys
If you're looking to improve your environmental impact this Christmas while also ensuring your kids are over the moon come Boxing Day, then you're sure to find the perfect Christmas gifts thanks to the Green Toys brand.
Not only are they fun, bright, colourful, and durable, but like the name suggests, you'll be helping build a greener world with every toy you buy.
Shop Green Toys in Australia with Boatshed7.
Green toys sand play set
Planning to spend your summer on the beach? Us too.
Make a greener choice for your kids' sand castles this year with our Green Toys' sand play set - made from 100% recycled plastic.
This set is complete with a bucket, spade, rake, and sand mould - everything your kids need to build the most impressive castle on the beach.
This sand set makes the perfect Christmas gift for kids between three and 10.
Make memories (and castles) with your kids this summer, thanks to Green Toys.
Green toys dump truck
Is your child fascinated by trucks? If so, we've got the perfect beach toy for them.
Your kids can haul their imaginary world-saving cargo around the beach, while you too play your part in protecting our planet - this truck is made from 100% recycled plastic milk bottles. 
Check out our Green Toys dump truck here.
Bling2o goggles
Looking for a gift that will get your kid excited about swimming lessons next year? Hoping to coax a water shy little one into the pool? Bored of regular old swimming goggles?
Bling2o provides families with safe, practical swimming gear that your kids will actually love. 
What started as an at-home activity quickly became more than a hobby - and thus, the Bling2o brand was born.
These colourful, glittery, and decorated goggles are sure to capture attention on the beach.
A range of styles suit boys and girls of all ages, helping them develop their water confidence and safety splash about in the ocean.
Shop all Bling2o goggles here.
Bling2o shark goggles
These super fun shark goggles will thrill and delight your little ones!
The shark design makes the perfect gift for any adventure-loving child who is looking to turn every beachside experience into a whole lot of fun.
Escape the scary creatures or dig deep for buried treasure with these Jawsome goggles, 
Check out Bling2o's shark goggles. 
Bling2o Do'nuts'4U goggles
Go nuts for donuts!
These fun goggles are sure to delight kids of all ages - the retro round frame and colourful "icing" look good enough to eat. Well, almost.
Bling2o snorkel 
If you decide to give the gift of the Bling2o goggles this year, then these snorkels make for a great extra.
Full of colour and energy, they'll massively extend the amount of time your kids can spend swimming around in the water.
Take our word for it, it's a great way to get your kids excited to explore all the magic waiting for them below the surface.
Check out the Bling2o snorkel here.
Buy beach toys from Boatshed7 this Christmas
Boatshed7 is committed to delivering a great beach experience to families anywhere in the world - we're also committed to making Christmas shopping easy for those who love spending long summer days on the beach.
Get what you need for your kids, family - red paddle ride 10.8 and maybe even sneak a little present for yourself under the tree as well - Santa visits everyone, right?
Boatshed7 really does have everything you need to make not only Christmas, but your whole summer, an exciting time for the entire family.
Check out our growing range of beach toys, games, and floats here.