Coastal camping: our top tips for camping on the beach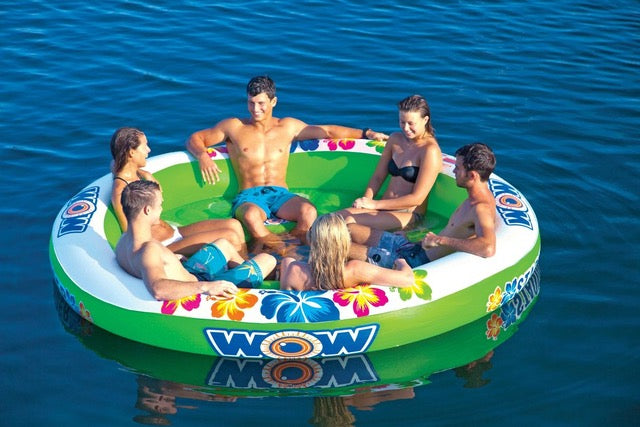 We love the beach - it's our happy place. And we can't think of a better place to wake up to every morning.
As the summer holidays approach, thousands of Aussies are getting ready to enjoy camping trips across the country.
If you're seeking a real adventure, beach camping is a great way to go.
While it's exciting, there are also a number of important tips you should know  before you set out on your summer adventure to ensure both a safe and enjoyable time.
Here are some of our top tips for camping on the beach. 
Get back to (beachside) basics
Often when you team camping with the beach, your focus is geared towards the camping side of things. But don't overlook the obvious!
Pack for the tent, of course, but also pack for your surroundings.
That means:
Do your research
Not all beaches welcome campers - and in fact in many cases, pitching your tent in the sand could result in a fine from the local council, as well as a gentle nudge to move along. 
The good news is that there are dozens of camping-friendly beaches across Australia, so no matter where you are, you'll be able to find the perfect stretch of sand to set up camp. 
Many beach camping grounds are connected to caravan parks, so if you're someone who likes the creature comforts of home, look for a spot that offers showers, toilets, and barbecue facilities.
Look for shelter
Rain isn't the only thing you have to consider when camping in this high pressure area - wind is often quite strong on the beach, so it's wise to seek some shelter, if possible. 
Look for protection by setting up camp near sand dunes, but be careful to respect the area - avoid digging large holes or damaging precious vegetation.
Struggling to find relief from the harsh elements? It might be wiser to move slightly further off the beach. 
Stash your trash
One of the simplest - and most important - things you can do when you visit your local beach is to take your rubbish home with you.
We touched on this in a previous blog post, noting that while most beaches are well equipped with bins, with hordes of visitors, these quickly before overfilled, with rubbish spilling out onto the ground below.
The best way to ensure your trash is going exactly where it needs to be is by taking it home with you.
Think of the kids
If you're camping with children or younger teens, remember to pack some activities or think of some ideas that they can do during their 'downtime'.
While they're probably out during the day - racing around on the beach or exploring rock pools - come the end of the day, they'll probably be pretty exhausted.
They'll appreciate some low-key activities for the late afternoon and evening.
Something as simple as an activity or colouring book, deck of cards, or family-friendly board game won't go unused during a family camping trip.
Games like I Spy are a fun way to get each member of the family involved, while simply watching the sunset together is the perfect way to end the day, while stargazing will take you into the night.
Adventures are fun, you can try the red paddle ride 10.8, but it's also important to schedule in some downtime to rest and rejuvenate. 
Prep your vehicle
Most designated beach campsites will have relatively easy access for your car, trailer, and caravan. 
However, if you're going more rural, and will find yourself driving on the sand or other unforgiving terrain, there are a few important steps you need to take to ensure a safe and smooth ride. 
Firstly, make sure you check if cars are indeed allowed on your chosen beach

Keep an eye on the tide, as this will dictate the best (and safest) times to travel

Slightly reduce air pressure in your tyres to accommodate for softer sand and reduce the chance of getting bogged

Avoid sudden turns - keep it smooth when steering, braking, and accelerating

Pack a shovel - an indispensable tool should you find yourself stuck in the sand
Pack up the car and enjoy a safe summer with the family. Shop all your beachside essentials with Boatshed7!